Features
The Microlife PF 100 is a digital measuring device of peak expiratory flow (PEF) and forced expiratory volume in one second (FEV1) for the respiratory monitoring of asthmatic patients. The device stores 240 measurements and has a USB port allowing measurements to be uploaded to a PC. It's possible to manage the patient's respiratory profile with the special Asthma Analyser Software supplied with the product or downloadable from our website.
High accuracy
With peak expiratory flow (PEF) & FEV1 measurement.

240 data memory
Stores up to 240 measured values with date and time.
Result indicator
Understand measurement data intuitively.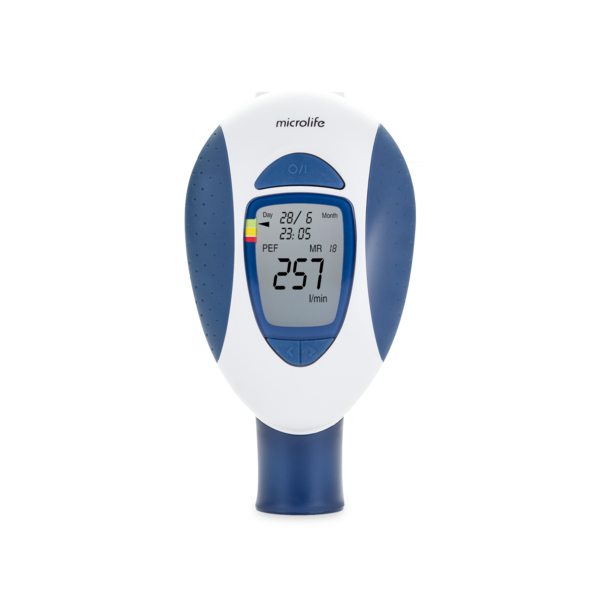 Specifications
Rotating vane wheel method
Suitable for children and adults
Professional carrying bag
Battery driven
Equipped with wall holder
Software and connection cable included
Model no.: PF 100
Gross weight: 150g (with batteries)
Measuring range: 50 - 900 l/min
Support, software & manuals
Find information, software and manuals. Contact our customer support if you would like our friendly agents to help you resolve an issue.
find support
See our articles
You might be also interested in the following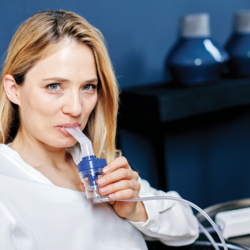 Peak flow is the maximum air flow in a strong exhalation. Taking regular peak flow measurements is helpful in monitoring respiratory diseases such as asthma and chronic bronchitis.