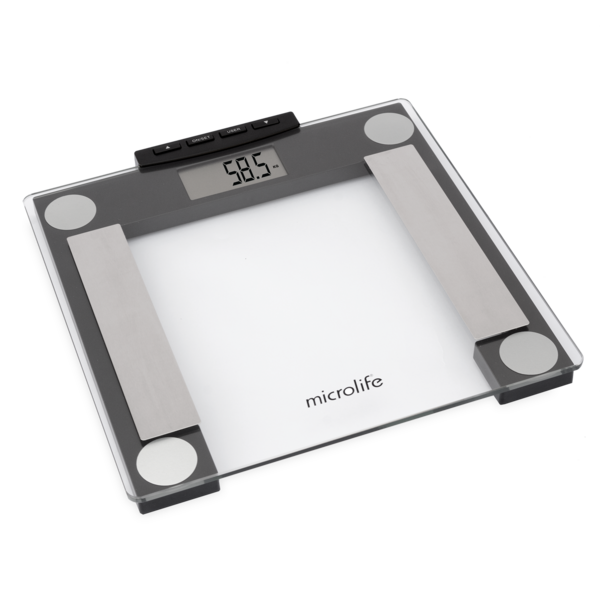 Features
The Microlife WS 80-N allows to evaluate body composition and to automatically calculate the body fat, body water, muscle mass, bone mass, body mass index, and basal metabolic rate in function of height, age and sex. This diagnostic scale is easy to use, accurate and has a 10 person memory function.
Multifunctional
Choose between different kinds of measurements
Instant On
Turn the scale on by tapping it firmly with your foot
KG / LB / ST Switch
Choose between different weight units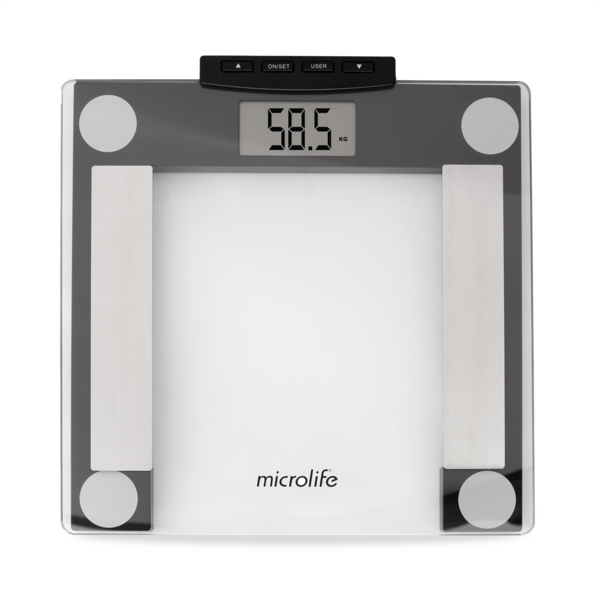 Instruction manual
Specifications
10 Person memory
Safety Glass Platform
Large, easy to read display
Weight Measurement
Body Fat Measurement
Body Water Measurement
Muscle Mass Measurement
Bone Mass Measurement
Body Mass Index
Basal Metabolic Rate
Mod no.: WS 80-N
Size: 310 x 300 x 23 mm
Net weight: 1.7 kg
Battery: 2 x CR 2032, 3V lithium
Capacity: 180 kg
Support, software & manuals
Find information, software and manuals. Contact our customer support if you would like our friendly agents to help you resolve an issue.
find support